The Garden Centre Association (GCA) held a successful Plant Area Forum at Ball Colegrave this summer (July, 2018).
Company: Garden Centre Association's (GCA)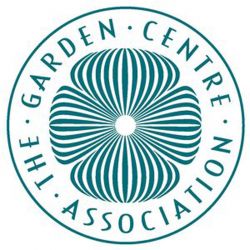 The event was the GCA's third and was attended by more than 50 delegates, including plant area managers, buyers and supervisors and was facilitated by GCA inspector, Roger Crookes with assistance from Michael Cole.
Iain Wylie, GCA Chief Executive, said: "Our third annual Plant Area Forum was a huge success and I would like to thank everyone who helped Roger and Michael with the content and presentations and, of course, the delegates from busy garden centres who attended. The day would not have been the success it was without their contributions.
"I would also like to thank our hosts Ball Colegrave, whose glorious grounds made the event that much more special."
The forum looked at current trends, challenges and future opportunity for outdoor plant departments.
Roger explained: "This feels like an exciting time to be retailing plants, with the upturn in houseplant sales and some very encouraging late spring outdoor plant sales, we have been re-assured that an expanding number of the British public are experimenting with plants as a healthy feel-good hobby.
"There are of course some major challenges, not least the problem of finding and retaining the right staff - this is something we need to continue to work together on as a trade. What struck me again, during this year's forum, was how open we are to discuss real issues with each other - I think this is a unique strength of our trade, getting alongside competitors and suppliers and sharing our plans and pains!
"We have some exciting future plans for the Plant Area Forum including a two-day study tour of some great plant areas, which will be announced soon."
Roger was also assisted by GCA inspector, Michael Cole, who brought his knowledge of commercial plant retailing to the forum.
Michael said: "Inspired by the magnificent showcase gardens of Ball Colegrave, the marquee, which accommodated the Plant Forum was buzzing with conversation about how, as an industry, we can continue to develop our plant retailing.
"Ideas were discussed as to how we can present plants in even more inspirational ways to encourage our existing customers to come back more frequently, and how we can introduce new Millennial customers to buying outdoor plants as well as the houseplants, which we have already seen an increasing number of Millennials buying."
The GCA represents nearly 200 garden centres nationwide. Through sharing information and its inspection programme the GCA helps members to achieve high standards in customer service, plant quality and reliability.
For further information, please call 01244 952170. Alternatively, please visit www.gca.org.uk, log on to www.facebook.com/pages/Garden-Centre-Association or follow the organisation on Twitter at www.twitter.com/GC_Association.