Stunning Hellebores for spring 2018
Company: The Bransford Webbs Plant Company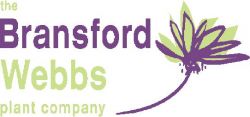 The stunning Hellebore collection bred by Rodney Davey will be available from The Bransford Webbs Plant Company from February 2018.
The selection offered has increased from just four varieties in spring 2017 to twelve varieties for 2018. The varieties vary from magnificent deep reds to the softest of pink flowers all with the wonderfully attractive marbled foliage.

Rodney Davey Marbled Hellebores have stunning marbled foliage colour and unique flowers, blooming from late winter. They offer wonderful early interest to the garden at a time of year which can be drab and dull. Hardy and evergreen, they grow to around 60cm x 60cm (24in x 24in) and thrive when planted in part or full shade in moist soil. The flowers will attract bees to your garden, and they are ideal for either a pot or the border.

Rodney Davey Hellebores will be available in February 2018, in a 2L pot, RRP £11.99.