Build up to the National Plant Show
Company: The Bransford Webbs Plant Company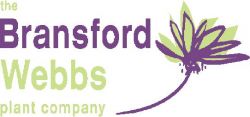 With less than two weeks to go until the National Plant Show opens, here at Bransford Webbs we are gearing up to ensure we have another show stopping stand full of inspiration and interest for customers old and new alike!
This year we have five entries in the new plant awards. Buddleja 'Rocketstar Indigo', 'Rocketstar Flamingo' and 'Rocketstar Orchid' are the latest new Buddleja in the Proven Winners® range. Proven Winners® has gone from strength to strength this year in garden centres, with its distinctive white pots and branding. These Buddleja have a unique compact habit with extremely large flowers, and like all Buddleja will attract butterflies to your garden. Hebe 'Starlight' is a new introduction in conjunction with Seiont Nurseries and Lowaters Nurseries, with wonderful variegated foliage and dazzling white flowers. Finally Hebe 'Chocolate Noir', bred by Tully Nurseries, is a sport of the recently successfully introduced Hebe 'Joan Mac', with the most wonderful dark foliage and pink flowers in summer.

As always our stand will feature new plants for next year, as well as inspiration and colour for immediate and autumn sales. Both Proven Winners® and Hebe Addenda® will feature on the stand, and we will be happy to discuss both these ranges in more detail. We look forward to meeting with you, come and find us on stand 108 / 109 ….