Katie Blake continues to grow
Company: Glencrest Seatex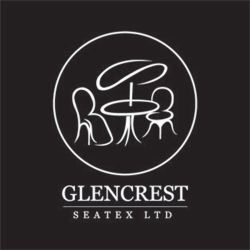 Mayberry collection:
Large Chairs with lots of room for even the largest person and soft comfortable cushions produced in 100% Rot Proof Polyester, Mayberry is simply fantastic. Several Garden Centre customers said 'In our opinion it's the best outdoor furniture we have seen this year'. Designed in 2019 for the 2020 season it has lovely styling with half round rattan weave on Strong Aluminium Frames.
It is of course Katie Blakes most expensive range but comparing the quality with other brands if you want the best Mayberry is for you. So far pre-season sales have been better than expected, Jack Whiteley Chairman at Glencrest Seatex the holding company, said it is a good job we added extra stock following the SOLEX show.
The range this year is limited to Patio and Sofa Sets but will be extended in 2021 to include a Corner Set. Available in a Soft Grey Rattan with Grey cushions or Natural Rattan with Taupe Cushions, the choice is yours.
Mayberry is part of our Elite Range and comes with a free cover.
Milan collection:
New for this season the Milan collection is a good looking range of furniture at a very competitive price. Using a combination of Flat and Full Round weaves the furniture looks different and stands out against other brands. Stephen Potter Glencrest's Managing Director said our customers were looking for a range that stood out from the others, providing a high level of comfort, looking expensive but retailing at a fairly low price.
Most of the usual chairs including a Corner set, 4 chair, 6 chair and 8 chair variations in Patio sets are available.
Henley collection:
Now very popular Aluminium outdoor sets are proving big sellers. High quality is a must here with good clean jointing and a good paint finish. Our factory has made this very functional furniture to our design and it provides a comfortable place to relax exactly what we set out to achieve. The consumers like the simplicity of being able to simply put the cushions on and relax taking them in at night if its going to rain. The frames being 100% Aluminium need no maintenance whatsoever and will last for many years.
The furniture is supplied completely assembled in strong cartons so its easy for the customer to put out with nothing to go wrong during assembly which is a massive bonus for the retailer.
Henley is part of our Elite Range and comes with a free cover.