Company: EKJU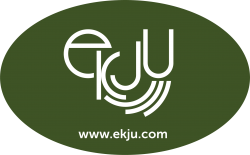 Garden furniture specialists, EKJU, have launched a brand-new website, a development that strengthens their sales offer into 2021 and beyond. After a record year, EKJU have been able to make significant progress, particularly in the UK market, having set up EKJU ltd, improved UK logistical networks and assembled a new regional UK sales team.
Based in Latvia, EKJU is one of Europe's biggest manufacturers and exporters of timber Garden Furniture and have been supplying products into the UK for several years. Their products are constructed using northern European FSC Pine and Spruce that is ideal for use on Garden Furniture due to its high density and durable qualities. Well known products in the range consists of top-quality Picnic Tables that seat from 4 to 8 people, Relax Chairs, and a variety of outdoor Table Sets. There is also a wide variety of Planters, Raised Beds and Grow Your Own Accessories to choose from.
As buyers rely on digital resources more than ever, EKJU have invested in an improved website that gives in depth and up to date information about their products and capabilities. Now EKJU have established a UK sales team, the site also helps support prospects and customers with vital product information and post sales customer support for stockists to utilise.
Website Features
All of the 2021 product range is featured on the new site, with cut out images and multiple lifestyle shots in some cases. Individual product pages have a full suite of imagery and promotional videos, including assembly videos for core selling lines. There is also in-depth information for each product to give buyers the best view of each product.
EKJU have taken sustainability seriously for many years and have also been working towards carbon neutrality for all company operations. The EKJU 'Sustainability Pledge' is detailed on the website which includes being FSC compliant to practicing zero waste with using timber waste from production for fueling their timber kilns.
Wood is a living, breathing material and it's only because of their expertise that EKJU understand what is normal when it comes to wood characteristics. Now everyone can understand timber more, with EKJU's 'Live Wood' guide, which takes you through perceived flaws in timber that are, in reality, perfectly natural.
Among other useful resources, the site features the right contacts for buyers to speak to by country and in the UK. Full details of the UK regional sales team are available with email links so buyers can be diverted to their local EKJU representative. This gives buyers direct access to the people they can discuss the range with further and place orders with them. See the UK regional team by clicking here.
EKJU continue to build its presence in the UK market, and now with the new website, it has never been easier to find out about their offering and who you can order from. There is vital product information for garden centre buyers' to consider, whilst there are also useful resources for stockists' to share with end users, to answer any questions or queries.
EKJU Sales & Marketing Director, Laura Galzone explained 'our new site is designed to bring buyers up to date with the EKJU brand and the quality products we produce. It will supply people with all the information they need, to demonstrate product functionality and quality, as well as giving a simple journey to where they could get a quote on an assortment of our timber products. We are excitied about the further visibility this will give the EKJU range'
To view the new website please click here where you can find out about EKJU's products and capabilities. If you want to speak to a EKJU contact then please email UK sales Manager Austris Intenbergs at austris@ekju.lv.