Smiemans to build ± 12,000 m2 garden centre for Plantorama in Tilst (DK)
Company: Smiemans Projecten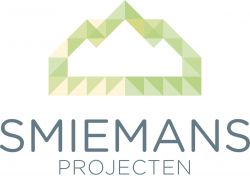 This year, Smiemans Projecten is realizing a new garden centre of almost 12,000 m2 for the well-known garden centre chain Plantorama in Denmark.
In the northwest of Denmark, near the port city of Århus, Smiemans will start the construction in June. The building is executed with asymmetrical and flat roof structures. The entrance is located in the central area with the flat roof. Customers can visit an attractive restaurant on the first floor with an escalator. The back of this section will serve as a warehouse.
In addition to PV panels, the flat roof also contains light strips that provide the restaurant with natural daylight. The hot and cold areas of the garden centre are located under the asymmetrical roof. To achieve comfort for the customers, the outdoor area is largely covered by 'open air' plastic curved greenhouses.
Due to the use of special materials in the facade and the special roof structure, the project has a chic appearance, as can be seen in the design by Breddels Architects.