Market leader Azpects launches new consumer range
Company: Azpects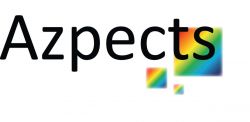 The professional market leader for outdoor surface and patio care products, Azpects, have expanded their EASYCare range to satisfy retailers and consumers.
Used widely by professional landscapers, builders and gardeners, Azpects have packaged a selection of nine top-selling and new products in consumer sized packs aimed at garden centre and DIY customers.
"This is a really exciting development, driven entirely by customer demand" reports James Girling, Operations Director at Azpects. "We've grown rapidly amongst professionals looking for the most effective products. Many consumers were asking where they could buy our patio, paving and decking care products too. Response to these handier sized consumer packs has already been excellent."
Previously available through trade outlets, each of the nine new EASYCare products is available in two sizes of stylish consumer packs for garden centres, DIY stores and builder's merchants.
The comprehensive range includes products aimed at keeping paving and hard surfaces clean and protected, such as their best-selling Algae Remover and new Patio Seal & Protect. For outside wood and decking, the choice includes Deck Magic and Algae Remove & Seal. The range even includes their unique Artificial Grass Cleaner and highly innovative Grass & Foliage Greener for providing lawn and leaves with an instant burst of green.
To help stockists display and promote the products, Azpects have created an eye-catching free-standing display unit. Showcasing their seven most popular products, it also highlights key features and many of the common garden challenges the products tackle with ease.
"Our new display unit looks great in showrooms and powerfully promotes our products and the simple solutions they deliver" states Ben. "It can be easily positioned to maximise sales and it's fantastic to hear from stockists the impact our products are already making."
Azpects have been providing hard landscaping and surface care products to professional landscapers for more than ten years. They gained a market-leading following with trades people and experienced rapid growth which has taken them to almost 30 products.
The Suffolk-based company has focused its entire range on ease-of-use and effectiveness, historically targeting trades-people who require quick, reliable and powerful results. Their range is biodegradable and solvent and acid free. Their new consumer sized packs are their latest development to provide easy and popular solutions to the common challenges for everyday gardeners.
For more information on their EASYCare range visit azpects.co.uk.