Grange's twenty-year fencing guarantee leads the market
Company: Grange Fencing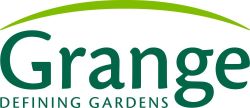 Grange Fencing, the UK's leading supplier of fencing and decorative garden structures, reports excellent feedback from customers on a new twenty year guarantee against wood rot and decay now covering the company's traditional fence panels.
Many such warranties are for ten to fifteen years, but Grange's twenty-year version makes this the market-leading guarantee. This longevity is achieved through using an advanced pressure treatment to impregnate the timber structure with preservatives, as opposed to the hitherto traditional method of simply 'dipping' the product. The resulting long-lasting protection means there is no need to re-treat the fencing year on year, thereby offering a good cost saving.
Grange has the largest range of pressure-treated garden products on the market. A clever new feature on the company's website helps homeowners and professionals alike to achieve a great garden. 'My Garden' allows the site visitor to upload an image of an outdoor space and add products to create a 'try before you buy' visual representation of how they could look.
For more information about Grange Fencing visit www.grangefen.co.uk. You can also contact the team on 01952 588 088 or email sales@grangefen.co.uk.