Ivyline launches new online portal for retail customers
Company: Ivyline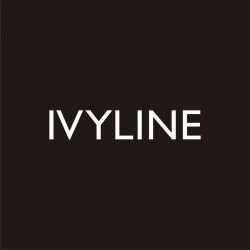 Ivyline, the UK's leading supplier of inspired collections for the garden and home, including indoor and outdoor pots, terrariums, firepits and water features, has made it even easier for its retail customers to access its bestselling ranges with the launch of a new online portal.
Powered by online sales experts, Blue Alligator, this new portal will offer Ivyline customers never before seen access to the company's complete product portfolio. For the first time, retailers can take absolute control of their order book and future product planning via the user-friendly interface.
Key benefits of this new online system include complete visibility of all previous orders and stock due dates, easy access to Ivyline's current price lists, live-stock availability information, the ability to pre-book orders for the new season, and image-based order confirmation. Ivyline's sales representatives will also have access to the order book, meaning they will be able to support accordingly throughout the season.
Scott Thomas, Managing Director of Ivyline said: "The current climate has called for great flexibility, with retailers having to adapt quickly to fluctuating consumer demand and rapidly ­changing product popularity. Our new portal has been specifically created to provide our customers with easier access than ever before, backed by a system that has been curated to maximise efficiencies and cut delivery lead times, whilst providing easy access to the information that matters most for successful retail.
"The system won't replace our sales team but will complement their ongoing activities. This is all about offering our customers enhanced sales support that meets the needs of modern retailing. We're excited to roll it out, and for our retailers to start benefiting from access to this portal."
To gain access to Ivyline's new online portal please contact your sales representative for more information or contact them team on 0844 800 2214.
Find out more
To find out more about Ivyline please visit www.ivylinegb.co.uk where you will see the company's full product offering including indoor and outdoor planters, plant and planter combos, water features, firepits and trendsetting cacti pots and terrariums, or email sales@ivylinegb.co.uk