Greenman Garden Tools launch gift set range
Company: Greenman Garden Tools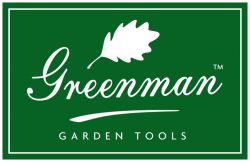 Greenman Garden Tools have launched a beautiful range of garden gift and accessory sets combining tools that naturally compliment each other in artisanal gift boxes which are perfect gifts for garden and plant lovers. Combining beautiful design with functionality, these will delight garden lovers of all ages, for any special occasion.
The Greenman range has been developed using inspiration from much loved antique tools, and their design reflects the traditional craftsmanship of tools that have survived the test of time.
Eliza Tinsley, hardware industry heavy weights, acquired the third generation family business earlier this year along with Reedy Supplies, manufacturers of quality agricultural equipment. After re-branding Reedy Supplies to Reedy Pro, the new brands are going from strength to strength with exciting activity planned for 2020 - 21 to further grow the businesses. The Greenman Garden team looks forward to introducing the new gift range to existing customers and connecting with new customers who might be interested in stocking these fantastic gift sets, priced at £16.99 - £19.99 per set.
Kendal Ernest, Sales Director for Eliza Tinsley "we are excited about launching these stylish and practical gift sets in time for Christmas and we have ambitious plans to expand the range in the future. This year has seen unprecedented enthusiasm for the gardening sector and we are excited to keep the buzz going"
For more details on the Greenman Garden Tools range visit www.greenmangardentools.co.uk or ring 0121 502 0055


My First Gardening Set £16.99 - Y0400
These mini versions of our adult hand tools are made with the same high quality stainless steel and sustainable ash handles. They are designed specifically for the small hands of young gardeners but made with the same strength and craftsmanship as our adult tools so they can withstand the force and determination of the youngest of gardeners. In this case, small really is mighty. Available online at www.greenmangardentools.com/gifts/
"These are miniaturised versions of the real thing and have been a real hit with our boys. Right now, with isolation and self distancing, getting the kids out in the fresh air has been made so much easier by giving them tools they can see are just like the grown up versions." comments customer Darren Bloor
Trowel & Weed Fork Adult Hand Tool Set £19.99 - Y0401
These garden essentials are the perfect gift for budding garden lovers, the bread and butter of garden tools are made using sustainable ash handles and long stainless steel heads. The hand trowel has a good cutting head for excellent soil penetration and a dish shape for scooping soil. The hand fork is a well made tool with a chunky handle which sits well in the palm of the hand. Available as a gift set £19.99 www.greenmangardentools.com/gifts/
Potting Up Set - Potting Scoop & Dibber £19.99 - Y0402
A treat for any gardener this set contains our pretty potting scoop with its stainless steel bowl shaped head which carries a hefty scoop of compost to your pot or tub. The Dibber is made from sustainable European ash with engraved graduations for depth measurements, it's steel tip makes it perfect for drilling holes for seeds and root cuttings. www.greenmangardentools.com/gifts/
Planting Out Set - Transplanting Trowel, Dibber & Jute Garden Twine £19.99 - Y0403
The perfect set for planting out, the set includes the transplanting trowel, the long narrow graduated head works easily around root balls and allows for precise depth measurement when transplanting plants. The Dibber is made from sustainable European ash with engraved graduations for depth measurements and a generous ball of Jute garden twine to ensure your plants and seeds are planted out in straight lines. www.greenmangardentools.com/gifts/