Company: Vitax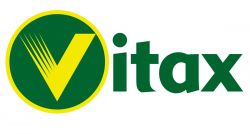 Getting to the root of which garden fertiliser to use this season has become easier with the launch of Vitax's Q4 Soluble Rootmore. Part of the popular Q4 range, Q4 Soluble Rootmore is ideal for new seedlings, transferring plants to new pots or planting-out.
Containing soluble mycorrhizal fungi to boost root size, it has all the benefits of powdered mycorrhizal fungi, but Q4 Soluble Rootmore can be watered in both before and/or during establishment. It also helps improve resistance to drought and frost in those early spring months.
Q4 Soluble Rootmore is suitable for use on roses, trees, shrubs and edible plants. The new soluble fertiliser also has beneficial bacteria, biostimulants and seaweed to help create a healthy bioactive root zone to encourage vigorous and healthy plant growth.
Q4 Soluble Rootmore is part of the Q4 range which include: Q4, Q4 Plus, Q4 Premium Liquid Feeds, Q4 Soluble Plant Food and Q4 Rootmore.
For more information about Q4 Soluble Rootmore, visit: www.vitax.co.uk