Company: Anglo Eastern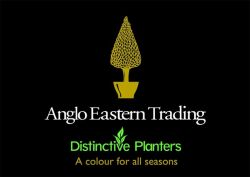 Anglo Eastern Trading has a comprehensive collection of planters, covering a range of sizes, colours and prices to suit everyone.
With the Summer weather finally here, now is a very good time to get planting.

We have a range of recycled plastic, composite and fibreglass planters to choose from, in all shapes, colour and sizes.
Our Pallet Deal Promotions are available now with immediate delivery from stock and delivered in 3 working days.

For further details, please contact us by email/phone for your nearest sales agent or our Pallet Deal Promotions.