Kent & Stowe – Specialist Weeding Range
Company: Crest Garden Ltd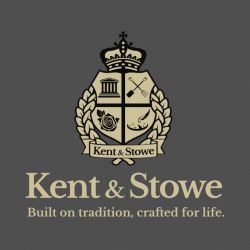 Weeding is one of the most disliked, yet essential gardening tasks every gardener faces. Kent & Stowe has developed a comprehensive range of stainless steel weeding tools to tackle even the most laborious of tasks. The range covers everything from intricate hand weeding to long handled multi-functional weeding and traditional hoes. All tools have been designed with comfort in mind to ensure weeding is an effective and simple task.

There are six specialist hand tools in the collection including the stainless steel hand loop weeder and hand corkscrew weeder which are ideal for eliminating those particularly awkward weeds. The hand weeding knife and the razor hoe make short work of the tougher weeds.

The long handled range includes three hoes, the Dutch Hoe, the Oscillating Hoe and the versatile 3 Edge Hoe. The traditional Daisy Weeder with 1.6m handle is a comfortable and effective tool for removing these weeds with minimal pressure on the back. In all there are eight specialist tools with long handles all designed for ease of use.

Kent & Stowe produce traditionally designed tools using modern manufacturing techniques to give a comprehensive range of products, with a tool for every type of job and every type of gardener. The tools have been expertly hand crafted to include robust solid heads and extended lengths for comfort during use. The specialist Weeding tools come with a re-assuring 15-year guarantee.

Kent & Stowe have a range of Spring promotions available for immediate delivery complete with space-efficient, design-led merchandising solutions available from your Crest Garden Sales contact.