Ivyline creates custom showroom PLUS launches over 300 new products
Company: Ivyline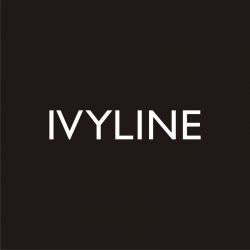 With exhibitions off the agenda this year, Ivyline, the UK's leading supplier of inspired collections for the garden and home, including indoor and outdoor pots, terrariums, firepits and water features, has created a centrally located custom showroom to help retailers view the 300 plus new products from this brand at the forefront of trend-led interior and garden décor.
2021 range introductions
Despite the pressures of Covid-19, Ivyline has stepped-up its new product development for the year ahead, with over 300 new lines joining the company's market-leading product portfolio for the 2021 season. From new indoor planters which tap into the ever-popular houseplant trend including larger sizes to incorporate bigger blooms and on-stand planters for multi-level displays, to new firebowls with cooking capability which help consumers incorporate al-fresco dining into their weekend plans, the new introductions have been created to provide retailers with everything they need to deliver an enhanced outdoor living offering.
Ivyline has also confirmed it will be bringing to market a new concept in outdoor planters, which will help retailers to enhance multi-channel retail. Planters will now be packed by size, meaning garden centre customers can order precisely what they need based on their customer demographic, and previous sales data.
Watch out for Ivyline's new branding and increased emphasis on their British design heritage. Ivyline has more than doubled its investment in design for 2021, with the recruitment of leading trend design analysts coming on board on a retained consultancy basis.
Sustainable manufacturing
In a move that will strengthen its position as a sustainable business, Ivyline has moved away from Chinese manufacturers, channelling its efforts into supporting fast producing European-based producers as well as investing into new countries on manufacture instead. Scott Thomas, Managing Director of Ivyline, said: "It's really important to us as a business to know the origins of our products, reduce excess plastic packaging and to support manufacturers that place importance on sustainable and environmentally friendly practices. Whilst China was able to deliver volume, the ethical side of manufacturing was difficult to measure. As a result, we have sourced partners that demonstrate similar values to our own and have a transparent policy for sustainable processes."
Custom showroom
All of Ivyline's new products will be available to view at its new custom showroom, which will be housed at the Grandstand, Stoneleigh Park, until the end of October 2020. This purpose built COVID-Secure showroom will feature 3,500sq ft of product displays and sales support tools, with the Ivyline sales team on hand to talk visiting retailers through the spring/summer 2021 offering. Retailers wishing to visit the showroom are invited to pre-book appointments by emailing sales@ivylinegb.co.uk.
Scott Thomas added: "We've worked really hard to create new introductions that really perform for retailers and customers. This isn't newness for the sake of newness, instead we have curated an offering that works hard in a number of ways, most notably creating products that are easy to retail and support sustainable manufacturing. Our ranges also have to stay ahead of the curve, which is why we closely monitor future trends, and work with our designers to create solutions that fit the needs of modern living and consumer demand. This might be as simple as introducing new colourways that match or complement the colour of the moment or designing products that enable consumers to enjoy their homes and gardens more than ever, such as our new cooking range. We're incredibly proud of what we have created and are looking forward to sharing it with the market."
Find out more
To find out more about Ivyline please visit www.ivylinegb.co.uk where you will see the company's full product offering including indoor and outdoor planters, plant and planter combos, water features, firepits and trendsetting cacti pots and terrariums, or email sales@ivylinegb.co.uk