Great results from a partnership between SBM & Barenbrug
Company: SBM Life Science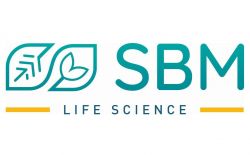 Back in December 2018, SBM Life Science Ltd entered into a partnership with Barenbrug UK to market their Green Velvet Grass Seed range.
Green Velvet as a brand offers customers an excellent professional quality grass seed used in many beautiful green spaces around the UK. The seed mixtures within the Green Velvet portfolio come directly from and are developed by the Barenbrug experts to give UK gardeners a higher level of reliable performance compared to most of the other products currently available on the market. This high-performance standard makes the brand an excellent product for retail garden staff to trustfully recommend to their customers.
After a six-month review, Scott Williams, SBM's UK Sales Manager said "I am exceptionally proud of the sales team for embracing this new brand and for focusing efforts to gain growth in a market that is new to both myself and my team. We have seen growth in volume of more than 170% over the six months which is fantastic. We are truly excited to see how much further north we can push these numbers"
Nicole Watkins, Barenbrug's Internal Sales Manager, said: "We are overwhelmed by the commitment and drive from the SBM team to help grow the mutual business, helping us to grow our market share within the garden centre channel too."
If you have not yet taken the opportunity to view the selection of Green Velvet Grass Seed products available this season, why not reach out and talk to your local SBM sales personnel for more information. The Green Velvet range will also be showcased by SBM at GLEE this year.