Brand new - ENERGIZER battery-powered garden tools from E.P.Barrus
Company: E. P. Barrus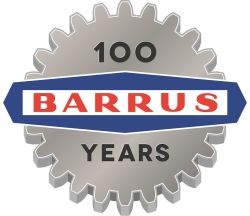 Europe's number one battery brand launches innovative cordless garden products to sit alongside its core range.
The garden centre trade will now be able to stock and sell an innovative and brand-leading garden tool range – including a lawnmower, hedge cutter and leaf blower – which offers the very latest cordless technology, safe in the knowledge that complicated customer after-care issues, such as technical queries and machinery servicing, will be handled by a dedicated SWAP service.
The logistical and environmental benefits of cordless garden machinery are well recognised. They are light, require no engine servicing and emit no toxic fumes. A 'zero memory' effect means no drop in stored energy from lithium-ion batteries.
In contrast, petrol engines are heavy and noisy and emit toxic fumes. Equally, the cables which power electric machinery can act as trip hazards, become tangled and even be cut through – that's if they are long enough in the first place.
Energizer's new range, which sits in-store in a bespoke consumer display unit, is powered by lithium-ion batteries in both 2Ah and 4Ah capacity. The batteries are interchangeable between the various machines.

The six products in the range each fulfil a specific garden task and are supplied with batteries and fast chargers.
Lawnmower – designed for compact lawns and will cut ¾ of a tennis court in just one charge.
Hedge cutter – 24 minutes of super lightweight cutting.
Grass trimmer – A rotating head means one machine can cut both lawn edges and brush.
Leaf blower – Lightweight and quiet – so no broom or backache.
Telescopic hedge cutter – 46 blades that reach up to 280cm plus adjustable heads to do the top of the hedge.
Pole saw – Cut branches up to 8cm thick up to 280cm high.
Energizer's partnership with SWAP Europe means garden centre sales teams are fully supported with a dedicated customer service to handle all product queries. The SWAP service will deal with all technical questions from assembly and operating issues, to any warranty claims and this is all backed up with 24/7 website and a dedicated UK-based freephone line. Each product comes with a two-year warrantee.