RHS London Spring Launch and Orchid Show
Company: RHS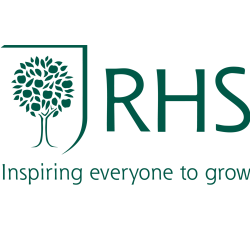 Stock up on spring plants ahead of the Easter gardening weekend at the first RHS Flower Show of the season, the Royal Horticultural Society's (RHS) London Spring Launch and Orchid Show, 7- 8 April.
The RHS Horticultural Halls in the heart of London will be brimming with a diverse array of plants suitable for any urban environment, including vibrant spring plants that will inject instant colour into outside spaces, and bring together an eclectic selection of houseplants including the UK's favourite - orchids!
Seasonal plant displays offering urban gardening inspiration will be on show alongside striking installations by talented local florists exploring the relationship between plants and the urban environment, including an immersive urban oasis created by CityScapes demonstrating the positive benefits that being surrounded by plants and nature can have.
First-class growers will be on hand to share their tips and advice as well as a line-up of interactive talks and demonstrations. Visitors can learn how to make dried flower bouquets and keep indoor plants blooming with the houseplant clinic, while talks will explore the ways we can harness the power of plants and brighten up homes and gardens for spring.
A variety of workshops from Terrarium and Kokedama masterclasses, to botanical life drawing and succulent-style cupcake decorating will run throughout the show giving green-fingered Londoners the chance to get creative.
For those getting ready for a long Easter weekend in the garden, the show is the perfect place to stock up on gardening goods, with seeds, bulbs and fresh foliage for container, balcony and courtyard gardening, to beautiful handmade, horticulturally inspired products, gifts and books.
Late Event, 7 April 6-9pm.
On Tuesday the show is open until late so that Londoners can enjoy the selection of plants and displays after work with a drink in hand. There will be drop in talks sessions and free workshops with Hackney Herbal along with a plant-based pub quiz hosted by Mr Plant Geek and demonstrations by Soho Farmhouse's Head Floral Designer, Raphael Verrion.
RHS Botanical Art and Photography Show, 17–18 April, Preview Evening, 16 April.
Hot on the heels of the Spring Show, horticulture meets art at the RHS Botanical Art and Photography Show featuring a collection of work by global botanical artists and the finalists of the RHS Photographic Competition.
To book tickets visit www.rhs.org.uk/shows or call 0844 338 7501