Your chance to meet wholesalers and distributors from Sweden, Switzerland and Iceland
Company: Gardenex and PetQuip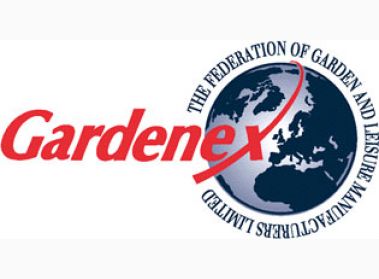 Gardenex and PetQuip are holding the latest in their successful 'Meet the Buyers' events at their offices in Brasted, Kent, at the end of this month.
British suppliers can apply to have one-to-one appointments with the buyers, each 25 minutes long, to discuss opportunities in these garden, leisure and pet industries.
The garden buyers include a Swiss wholesaler/distributor of garden products, an Icelandic wholesaler and owner of the only stand-alone garden centre in the country, and a Swedish importer/distributor of garden products, which also has a web-shop.
The Swiss wholesaler operates five garden centres in the Basel, Bern and Zurich areas and a shop in Bern city centre, which specialises in urban gardening. The company has its own nursery and a 25,000m² exhibition garden, which is open to the public, where it grows and tests flower, vegetable and herb seed and bulbs. As well as two web-shops, its wholesale department supplies garden centres and other retail outlets across Switzerland, as well as major retail groups.
The company already distributes a couple of UK brands following attendance at a previous Meet the Buyers event. Two buyers are attending, with a view to sourcing innovative garden products to complement their existing range. In particular they are looking for sustainable and eco-friendly products and anything in the theme of wild birds and nature.
The Icelandic wholesaler and garden centre owner is focused on gardening equipment, indoor and outdoor plants, tools, gift articles and home accessories. There is also an online shop and wholesale business supplying retail shops, growers, landscape contractors and municipal authorities around Iceland.
The buyer is particularly looking for larger garden suppliers able to offer a broad range of items.
The Swedish importer/distributor is looking to extend its garden product offer as well as expanding into pets.
The company specialises in HDPP mesh fencing for outdoor use and also acts as importer/distributor representing several UK and one Italian supplier of practical garden products. It supplies 400 garden centres across Sweden, including chains. In addition, it operates a small web-shop to supply the full range of products direct to consumers where local retail outlet may only sell a limited selection. It is a regular exhibitor at the Elmia Garden Trade Fair in Jönköping, Sweden.
This buyer is looking for new, practical gardening equipment to complement its existing range. In particular it would like to source suppliers who are not already represented on the Scandinavian market.
Gardenex and PetQuip have been holding 'Meet the Buyers' events over many years. They have been successful in generating new, often long-term export business in new markets for many members and potential members.
This event on Thursday November 28 is a great opportunity for a 25-minute conversation with an international buyer – in the UK – who will have been provided a link to your website and an outline of your product areas in advance of the visit. Some buyers will be very selective about the companies they will see, so if chosen you can be assured of genuine interest.
If you are interested in participating and would like further details and an application form please contact lydia@gardenex.com as soon as possible.