Reach out for help with debt
Company: Perennial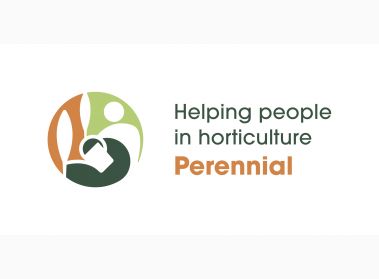 Perennial, the charity for people in horticulture, is encouraging those working in the sector to get help with debt by calling their expert Debt Advice team. For those finding it difficult to pay their bills or who have money worries, Perennial's free Debt Advice service is available on 0800 093 8546.
The coronavirus pandemic is impacting many in horticulture through falling salaries or an income shock such as redundancy. This loss of income, combined with rising costs, has led to a noticeable increase in debt.
The Office of National Statistics[1] has recently reported that the number of people finding it difficult to pay bills has more than doubled during Coronavirus pandemic and recent research by the Joseph Rowntree Foundation and Save the Children[2] reveals that nearly two thirds of hard-pressed families on Universal Credit are now borrowing money to stay afloat.
Perennial's qualified Debt Advisers are ready to support individuals with their financial concerns. They give free advice on all types of debt from credit cards to council tax, mortgages to fines, talk to creditors, and help with budgeting towards a debt-free future.
Wendy Tozer, Debt Advice Manager at Perennial, says: "We want everyone working in horticulture to have the confidence to take control of their money. We know it can be difficult to talk about money issues but our small, friendly team is here to help you."
"Alongside the helpline we also have an online budgeting tool which is a great first step towards understanding personal finances and achieving a good balance between income and spending. By being money-aware and creating a budget, we hope that those who are struggling financially will be able to spend wisely this Christmas."
Perennial's debt advice service has been a lifeline for many: "Our Perennial Debt Adviser helped us by speaking to the people we owe on our behalf. They also gave us support with budgeting so that we could take control of our money. It is such a relief to feel happy with our finances and more positive with real hope for the future."
Perennial also works with individuals to help ensure they are receiving all the benefits they are entitled to. This is vital support as many people have experienced a change in financial situation during 2020.
Perennial's help and support is free and confidential. Call the Debt Team on 0800 093 8546, complete the Contact Form on perennial.org.uk or email services@perennial.org.uk to find out more.
Perennial's Debt Advice Service is authorised and regulated by the Financial Conduct Authority (www.fca.org.uk)
About Perennial
Perennial is the safety net for people in the horticulture industry and is here to help individuals working in, or retired from any job involving trees, plants, flowers or grass. The charity is responding to an unprecedented increase in requests for help due to the widespread effects of Coronavirus Covid-19 on the UK horticulture industry. Yet many of the events and activities the charity would usually be using to raise funds for its free advice and support services have been cancelled or postponed. An emergency fundraising appeal, HortAid-20, has been launched to bridge the funding gap and offer some fun and easy ways for people to raise money for people in horticulture this year.
Perennial's helpline is operating as usual on 0800 093 8543 or visit www.perennial.org.uk for more details.
[1]https://www.ons.gov.uk/peoplepopulationandcommunity/healthandsocialcare/healthandwellbeing/datasets/coronavirusandthesocialimpactsongreatbritaindata
[2] https://www.jrf.org.uk/press/nearly-two-thirds-families-universal-credit-forced-lockdown-debt-%E2%80%98nightmare%E2%80%99