b2b.store brings free digital commerce to garden distributors
Company: b2b.store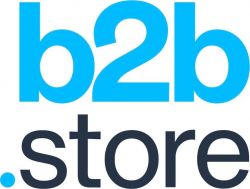 A multi-award winning digital commerce team has today launched a free wholesale-specific eCommerce platform that works across mobile, desktop and tablet for garden, pets and hardware wholesalers looking to grow their business digitally or create new routes to market.
b2b.store is the new freemium offer from RNF, which initially made its name in the food wholesale sector, winning a host of industry awards including Best App Developer (The Appsters), Rockstar Development Team and Retail and E-commerce Innovator of the Year (The Techies) and developing Bestway's wholesale app, which was awarded Best Supplier of Technology by The Grocer.
b2b.store offers distributors a fully-branded online ordering capability within 24 hours of receipt of product files
Rob Mannion, CEO of RNF/b2b.store, said: "Mobile ordering has become a key growth channel in wholesale due to the ease with which it allows customers to manage and place orders on the go, effectively putting the store in its customers' pockets.
"b2b.store works seamlessly across mobile, tablet and desktop. All a merchant has to do is send a link to their customer and they can start placing orders. It also enables customers to research products and place orders at a time and place to suit them, boosting basket sizes, reducing errors and enabling non-contact payment - a particular benefit in this new Covid-19 world."
To get online, b2b.store customers simply need to provide a customer and product files in csv format and the app can be live in just 24 hours.
Customers looking for greater functionality will be able to upgrade their plan to include certain premium features, such as barcode scanning, in-app advertising, product placement and a basket builder, which means customers can create lists and favourites for quick re-ordering. These four premium features are also being offered free for 60 days.

For more information about b2b.store, visit www.b2b.store or for more information about bespoke mobile ordering apps, visit www.rnfdigital.com