New sales structure for AMES UK
Company: AMES UK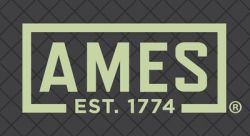 Richard Pyrah, AMES UK Group Sales Director has announced the creation of a new sales structure designed to support the planned growth strategy for the business. In recent months, the acquisitions, firstly of La Hacienda, Kelkay and more recently Anchor Fast, have resulted in an overlapping network of sales representatives.
So, to streamline the organisation and ensure efficient and effective communications, the team has been restructured to create a single unified sales team dedicated to garden centres. This 22 strong team will represent all the brands – Kelkay, including Easy Fountain and Borderstone, as well as La Hacienda and Woodshaw – providing a single and efficient point of contact for all garden centres.
Richard said "At AMES UK, we have some ambitious plans for the future including the introduction of several new major categories. The creation of a single garden centre sales agency team is going to be critical for efficient communications and will ensure we continue to provide an excellent service to our customers"
Richard also announced the promotion of Al Sheppard to the role of Sales Director with responsibility for developing the garden centre channel for all the AMES UK businesses and the recent appointment of Scott McCabe who has also joined the garden centre team.
"Al has been driving garden centre sales alongside me for the last three years, and with over 30 years of experience in the industry, he brings a wealth of expertise to our growing business. The addition of Scott to the team will help to further increase our presence in the channel and continue to strengthen customer relationships."
For more information on The AMES Companies go to http://global.ames.com
To find out more about Kelkay go to www.kelkay.com or e-mail the general enquiries office on salesenquiries@kelkay.co.uk or call to speak to us on 01405 869333