Key appointment in AMES UK business integration plans
Company: AMES UK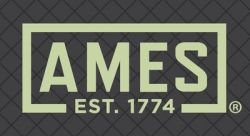 The challenges in bringing full integration to four separate and thriving businesses is what excited Kiran Patel about the role of IT Director at AMES UK. He comes with some major global brands to his name including Airbus, Grafton Group and Tarmac. His considerable experience in global business transformation and his track record in bringing disparate business systems together are what made him an obvious choice for AMES UK.
Kelkay, La Hacienda, True Temper and Apta have all grown to be successful stand-alone business with their own processes and systems. Under the umbrella of AMES UK, the four brands continue within a group business structure which will see huge benefits to UK customers. Supply chains will be streamlined and sales and order processing integrated.
Customers are already benefiting from a new sales and account management structure and an integrated approach to customer service. The major benefits associated with a total systems integration are the goal and motivation for Kiran as he plans and implements a major transformation plan for AMES UK.
A new enterprise resource planning system (ERP) and business intelligence tool (BI) will form the backbone of the programme. Kiran is mindful of the perception of new IT projects and has a very clear view of how major problems are to be avoided. "The trick to successful major IT integration projects is to set the scope clearly at the start and avoid over complexity. My priorities are accuracy, consistency and speed which is why we are approaching this in a strictly phased approach. Each pillar of the programme is being developed and implemented separately in a series of phases. We will begin integrating the ERP and CRM in the second phase of the project once they are operating optimally, when we will also introduce other elements including a new expenses solution and a new HR system."
The choice of platforms for each pillar of the programme has been made in partnership with the AMES group in USA where the entire business systems integration project is being piloted. Kiran expects the US deployment to be of further benefit to the organisation and the project team as they roll out the systems here in the UK.
"What motivates me is the reaction from staff and customers when a new business integration system begins to deliver results. I want to make peoples' business lives better – bringing better quality information that allows everyone to make better quality decisions. We will make changes to all levels of technology across the group, to provide better equipment, more accurate real-time information to better serve our customers. This will enable us to be more competitive and grow more rapidly in the marketplace".
For more information on The AMES Companies go to http://global.ames.com
To find out more about Kelkay go to www.kelkay.com
To find out more about La Hacienda go to www.lahacienda.co.uk
To find out more about Apta go to www.apta.co.uk