GIMA AGM & Day Conference - Don't miss out!
Company: GIMA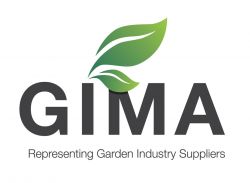 The forthcoming GIMA Day Conference is set to offer a varied selection of speakers, including two popular retail stalwarts who will be providing an insight into the state of retailing in the year ahead. The latest foreign exchange fluctuations and how businesses can safeguard themselves, as well as an overview of the Bank of England's economic outlook for the UK will complete the schedule for the day, providing attendees with much food for thought.

Providing a full day's schedule of thought leadership, the Day Conference will be a must-attend for anyone wanting to stay ahead in this competitive marketplace.

Joining the Conference will be a well-known industry face - Martin Breddy, Managing Director of Squires Garden Centres. Martin moved into this role after 10 years at the helm of the Scotts Miracle Gro Company and will be using his session to provide an insight into what it is like to move from the supplier to the retailer side, and how his new role has helped him appreciate the pressures on the supply chain.

The second retailer joining the Day Conference will be Tony Blake, owner of St Peters Garden Centre, Worcester. A passionate member of our industry, Tony will be talking more about his career including his early days at Kew Gardens, to the formation of Choice Marketing – of which Tony was founder – through to his time today at one of Worcestershire's most thriving garden centres.

The economic future of the UK will be addressed within Glynn Jones' session. Glynn is the Deputy Agent, West Midlands and Oxfordshire for the Bank of England, and will be drawing on his expert knowledge and latest Bank of England data to provide an in-depth look at the UK's economic growth potential, particularly in a post-Brexit world.

Tobias Woodward, Senior Account Manager at Moneycorp - the award winning foreign exchange specialists - will focus on the volatility of the foreign exchange markets, considered to be the biggest factor affecting GIMA members today. Focussing on the impact of Brexit upon this ongoing volatility, Tobias will also outline the ways that GIMA members can mitigate their exposure to this risk.

More speakers are also expected to be confirmed in the following weeks. Please visit www.gima.org.uk to find out more.