Help shape the future of our industry apprenticeships
Company: BALI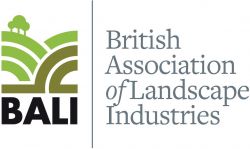 The Institute for Apprenticeships and Technical Education has launched a major review of apprenticeships for Agriculture, Environment and Animal Care in England and the British Association of Landscape Industries (BALI) is now encouraging its members to have their say through an online consultation.
The review will recommend changes to our existing apprenticeships and set the priorities for apprenticeships in our industries going forwards. A consultation supporting this review is now open until 4 December. It is relevant to employers, training providers, apprentices and others who have a vested interest in the future of the occupations covered.
These include:
Arborist
Forest Operative
Horticulture / Landscape Operative
Horticulture / Landscape Supervisor
By engaging with the consultation, BALI, alongside 60 leading industry organisations representing the trailblazer group for arboriculture, forestry, horticulture and landscape industries, hopes that apprenticeships will meet the needs of employers, learners and training providers and influence the future of apprenticeships in our industries.
The Institute's Chief Executive, Sir Gerry Berragan, said: "The work that's been done so far by all the employers and stakeholders with developing apprenticeships has been hugely appreciated."
He continues, "This review will help us improve the quality of those apprenticeship standards to make sure they meet the needs of both employers and apprentices. This is a great opportunity for those who are involved with apprenticeships in these occupations to have their say and I look forward to seeing some of the feedback."
The Institute will publish recommendations resulting from this route review in Summer 2020.
Dr Jude Capper, Route Panel Chair for the Agriculture, Environment and Animal Care, said "It is great to be starting to review Agriculture, Environment and Animal Care apprenticeships, to make sure that they're of the highest quality and meet the demands of both employers and apprentices. I'd encourage everybody with an interest to provide feedback. This will help us create the very best apprenticeships that we can and to find new ways to improve, ensuring apprenticeships remain innovative and future-proof."
To take part in the consultation click here.