Announcing BALI Digital in association with Adtrak
Company: BALI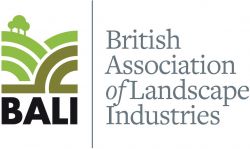 The British Association of Landscape Industries (BALI) has today relaunched its strategic alliance with Nottingham-based digital marketing agency, Adtrak. Adtrak's collaboration with the landscaping association aims to help BALI members succeed online, providing them with access to digital support packages specifically designed for landscaping professionals.
As part of BALI and Adtrak revisiting their relationship, Adtrak has developed a range of web design packages exclusively for BALI members. The digital offering, titled 'BALI Digital in association with Adtrak', enables BALI members to benefit from three web design options, including a one-page website promoting a specific landscaping product, a 10-page website specifically designed to generate leads and the third would be a project specific website ideal for landscaping businesses with a more bespoke offering.
Adtrak has vast experience working with BALI and businesses from the landscaping industry. After first announcing a partnership with BALI in October 2016, Adtrak has delivered over 20 new BALI member websites, alongside high-performing Search Engine Optimisation (SEO) and Pay-Per-Click (PPC) campaigns. The digital marketing agency, and Google Premier Partner, has also produced several video campaigns and completed two online advertising campaigns for the association.
BALI is also working closely with Adtrak to line up a number of exciting events for its members. The agency will be working alongside BALI at FutureScape in November, the hugely popular landscaping exhibition which takes place at Sandown Park Racecourse on Tuesday 19 November. Whilst at the exhibition, BALI and Adtrak will be offering one-to-one digital marketing appointments, where BALI members can meet an expert to discuss their digital requirements and gain valuable tips and advice. Adtrak are also in talks to support BALI's upcoming Google Garage events that are planned for early 2020. More details will be added to BALI's website, bali.org.uk, in October.
Adtrak has also announced its sponsorship of the BALI National Landscape Awards in December and will present the 'Community and Schools Development' Award as well as sponsoring the event's Twitter wall.