New gardeners set to cause a buzz on the Mr Fothergill's trial ground
Company: Mr Fothergill's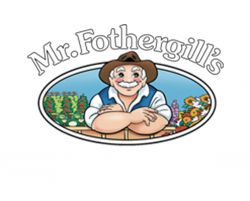 A colony of honey bees is settling into a new home on the Mr Fothergill's trial ground, ready to reap the pollen-rich rewards of over 2,250 flower and vegetable varieties being assessed for garden performance this summer. The trial ground location in Kentford, Suffolk, is the perfect des-res for the colony queen and her 20,000 plus workers. It is the bee equivalent of having a supermarket on your doorstep.

Foraging honey bees will travel up to 6 miles per day in the search for pollen. The Mr Fothergill's colony will have everything it needs within meters of the hive. Alison says the queen is already busy laying eggs to increase the size of the colony ready for the summer season.

Home gardeners can help bees by growing a wide range of flowers, ideally that bloom at different times in the season. Look out for the RHS perfect for pollinators logo on the front of Mr Fothergill's seed packets that indicates good varieties for bees.

Mr Fothergill's is urging any gardeners faced with an unwanted beehive or swarm to contact the British Bee Keepers Association to arrange for a swarm collection, rather than a pest control service. Visit www.bbka.org.uk/swarm to find a swarm collector near you.