White Stores announces new showroom opening in Shropshire
Company: White Stores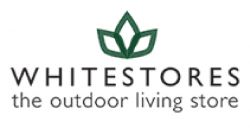 Due to great demand from customers in the North, White Stores has announced that they will be opening a new garden furniture showroom in Mere Park, Shropshire.

White Stores has announced that they are planning to open their Northern showroom on April 1st. Located in Mere Park, Shropshire this showroom is White Stores' first venture in the North with their 4 other showrooms currently located in the South of the country.

White Stores has seen a real demand from their customers in the North and were seeing more and more people make the journey down south, just to visit their head office and Essex showroom.

"We were shocked when we heard that we had customers travelling over 4 hours just to come and visit our Essex showroom, and knew that we had to open a showroom further North so that more of our customers had easy access to view our furniture," commented Director James Whiteley. "We have spent a lot of time looking for spaces up North and are thrilled with the Mere Park location."

Located within the Mere Park Garden Centre in Shropshire, the showroom will be open 9am-5pm 7 days a week, allowing visitors to choose when suits them best. The showroom is 5,100 sq. ft. and will have around 50 sets from the firm's core range on display. There is free parking available at all times.

White Stores believes that showrooms like these are important for customers to test the furniture before they buy, measure up, experience the quality of the furniture for themselves and be confident in the purchase they make.

"Garden furniture is something that a lot of us save up for and is an investment for years to come, it is important that our customers are confident with their decision and have all the information available to them, which is why we like to offer customers the opportunity to see the furniture in person," added James.

White Stores already has garden furniture showrooms in Essex, Enfield, Ipswich and Windlesham and has revealed that there are plans to open more stores across the country over the coming months. White Stores will be sharing upcoming launches with Gardenforum in due course.