Opening nights announced for award-winning Christmas displays
Company: The Gardens Group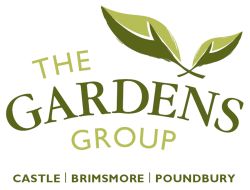 The Gardens Group has announced open evening dates for the award-winning Christmas displays at all three of its garden centres, with the team now making plans to take their festive silverware tally into double figures. Having won the Garden Centre Association's Best Christmas Display Award at Castle Gardens nine times in the past 10 years, The Gardens Group has received consistently high praise from the judges for its inspirational themes, unique product range and ability to transport gardeners of all ages into magical wonderlands.
With top secret themes now taking shape, which Louise Burks, director of The Gardens Group, and her team have been planning since January, the three centres are hoping to wow the judges yet again this year, while keeping their environmental impact to a minimum.
Festive food and drink will be on offer at each open evening, helping to charge up the Christmas cheer. The Apple Tree Farm Shop at Brimsmore Gardens in Yeovil will also open its German-inspired Christmas Market on Wednesday 16 October, kicking off with a meet-the-producer event, where visitors will be able to sample local produce and get a few early Christmas presents sorted along the way.
Christmas display open evenings:
Poundbury Gardens, Dorchester - Wednesday 2 October at 7:30pm
Brimsmore Gardens, Yeovil - Wednesday 9 October at 7:30pm
Castle Gardens, Sherborne - Thursday 17 October at 7:30pm