GCA announces Christmas competition winners
Company: Garden Centre Association's (GCA)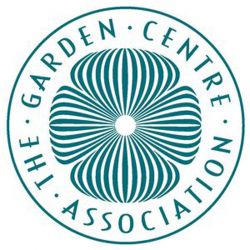 Barton Grange Garden Centre and Castle Gardens have recently (November, 2018) been announced as the national winners of the 2018 Garden Centre Association's (GCA) annual Christmas competition.
The garden centres were judged to have the best festive displays in the country by the organisation and will receive their awards at its annual conference in January, 2019.
Iain Wylie, GCA Chief Executive, said: "This year's displays were extremely impressive, the best we've ever seen, so it was a tough choice when it came to choose the winners.
"The entrants were judged on the innovation, inspiration and excitement created from the way their Christmas products are displayed. The range of products available, accessibility, how easy it is for customers to find and select products and 'wow factor' were also taken into consideration in an assessment of the overall commercial proposition.
"We'd like to say a huge congratulations to Barton Grange Garden Centre who won in the Destination Garden Centre (DGC) category and Castle Gardens who won in the Garden Centre (GC) category."
Entrants in the DGC category were judged by Andy Campbell and entrants in the GC category were judged by Alyson Haywood.
The area winners in the South Thames area were Ruxley Manor (DGC) and Castle Gardens (GC). In the Wales and West area Whitehall Garden Centre - Lacock (DGC) and Whitehall Garden Centre - Whitchurch (GC) were chosen.
In North Thames, the area winners were Perrywood Garden Centre (DGC) and Sunshine Garden Centre (GC) while St Peter's Garden Centre (DGC) and Fairways - Ashbourne (GC) were selected in the Midlands area.
Barton Grange Garden Centre (DGC) and Fron Gogh Garden Centre (GC) were selected in the North West and in the North East, Tong Garden Centre (DGC) and Coletta and Tyson Garden Centre (GC) were chosen.
The national winners will be given their awards during the GCA's annual conference at Luton Hoo Hotel, Luton on the Hertfordshire/Bedfordshire border from January 20 until 23. Places can be booked via www.gca.org.uk.
The GCA represents nearly 200 garden centres nationwide.
Through sharing information and its inspection programme the GCA helps members to achieve high standards in customer service, plant quality and reliability.
For other information, please call 01244 952170, visit www.gca.org.uk, log on to www.facebook.com/pages/GardenCentreAssociation or follow the organisation on Twitter at www.twitter.com/GC_Association.