Brimsmore Gardens goes the distance for Yeovil Hospital Charity
Company: The Gardens Group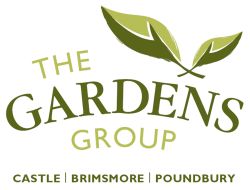 On Wednesday 26 June, members of The Gardens Group team completed an epic static bike ride covering the 874 miles from Land's End to John o' Groats and back again. Beginning the 1,748-mile round trip on Saturday 8 June at Brimsmore Gardens in Yeovil, the dedicated team has so far collected more than £6,500 for Yeovil Hospital Charity, which is raising £2 million to build a dedicated Breast Cancer Unit at Yeovil Hospital.
Karen Hillard, assistant manager at Brimsmore Gardens, explains: "We're thrilled to have raised so much money for Yeovil Hospital Charity, and to have completed this challenge sooner than predicted is a bonus! All of our riders gave so much energy and enthusiasm to the cause, which is very close to many of our hearts, and the cheers of support from customers really helped battle through the pain barrier and keep those tired muscles moving."
Sponsorship donations can still be made via The Gardens Group's JustGiving Page at www.justgiving.com/fundraising/the-gardens-group and tickets for Brimsmore Gardens' prize draw, which will be announced on Friday 2 August, can be purchased at all three of The Gardens Group's garden centres in Sherborne, Yeovil and Poundbury.