Garden Connect invites you to join the free GDPR webinars
Company: Garden Connect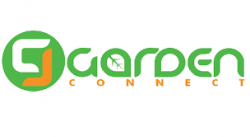 The General Data Protection Regulation (GDPR) comes into force on 25 May 2018. These new requirements are a radical change of the existing obligations on companies regarding privacy and the processing of customer data. Garden Connect is helping customers to comply with these new guidelines and is organising 3 free webinars.
What is GDPR?
The European Parliament has adopted the GDPR in April 2016. The provisions reinforce data protection in line with contemporary concerns about personal information and apply to both EU member states and organisations outside the union when processing the data of citizens within it.
Once the GDPR is implemented, every organisation has to demonstrate that good data protection is a cornerstone of the business policy and practices. To help you, Garden Connect is organising three webinars.
What should you do?
The UK Information Commissioner's Office (ICO) launched a straightforward document with 12 steps to take to prepare for GDPR guidance. The document offers a good overview of how organisations can prepare. You can find it here. We highly recommend you to read through this document in detail and seek legal counsel to make sure your garden centre follows the regulations. The ICO also published a self-assessment toolkit which will give guidance on which steps to follow first.
What are we doing?
Garden Connect is making all systems compliant. For example, the digital subscription forms should be saved securely if consumers opt-in for your e-mail newsletter. There should also be a restriction on the amount of data archived so there will be auto-removal functions in place to remove non important information after a period set.
Being compliant, however, is not just a technical issue. It's about setting up proper procedures in your garden centre!
How can we help?
Garden Connect offers existing customers to check their website and/or webshop to make sure it's compliant. If you're not using our services, you can still learn how we deal with this by joining one of our webinars. We will cover tips & tricks you can apply to comply with the GDPR in an effective way. Have a look at our website to join these free webinars: click here. If you require any further information, feel free to send us a message at help@gardenconnect.com.