New growing accessories, garden rooms, hand tools and 'magic' lighting on British booths at the NHS
Company: Gardenex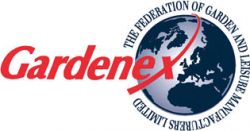 The Gardenex export federation is organising the British pavilion at the 2017 National Hardware Show (NHS) in Las Vegas from 9 to 11 May. It will be the 21st occasion that the federation has taken a group of British exhibitors to the major North American trade show, and a prime location has been reserved in the Lawn and Garden section (North Hall) for the UK companies.
Among the UK companies is VegTrug (Booth 10329), which is doubling the size of its booth space as a result of its expanding business in the US. VegTrug, well known for its self-contained raised planters, is adding several new products to its range for 2017/18. These include a nursery 4-tier greenhouse that is designed for smaller gardens and integrates with existing VegTrug products.
Two of the British exhibitors, Home to Garden and Nordic Garden Buildings, will be exhibiting at the NHS for the first time. Home to Garden Ltd (Booth 10335) is showing new Magic LED String Lights that are enclosed in a transparent, high quality glass sphere which hangs from a straight black chord.

Nordic Garden Buildings (Booth 10337) is displaying its award winning, maintenance-free garden buildings in both contemporary and traditional designs to suit any outdoor space. New products include Madison and Manhattan Garden Rooms that are extremely popular in the UK market and are ideal for US consumers who want to experience British design mixed with Scandinavian Hygge.
Other companies in the British group that have exhibited at the NHS on previous occasions are as follows:
The Big Cheese (Booth 10474) is exhibiting its Catch & Kill, Live Catch, Bait & Kill and Repel products for effective rodent control. New at the show is a Big Cheese Pest Repeller, which is a scientifically tested and proven ultrasonic rodent repeller.
Gardenex (Booth 10333) is the Federation of British Garden & Leisure Manufacturers. The federation is representing the UK garden and leisure industry on a British information stand at the show, from where the Gardenex team will be assisting the British exhibitors on site and offering a free-of-charge UK garden and leisure product sourcing service to overseas buyers. The booth will also have information on Glee 2016, the leading UK trade exhibition for the garden and leisure industry. The International Buyers' Centre at Glee, which takes place this year from 11-13 September in Birmingham, is organised and manned by Gardenex.
Haxnicks International (Booth 10129) is one of the gardening product brands from TDI Brands Inc. The company is showing its wide range of innovative grow-your-own products for both amateur and expert gardeners and includes a new Vigoroot table garden that won a Chelsea Flower Show new product award. The table is a super-efficient growing system that maximises growing space in small areas.
SOCKiTBOX (Booth 10432) is exhibiting its simple, portable, weatherproof power connections box. The SOCKiTBOX offers a safe way to house all outdoor connections. This easy to use, light weight portable box makes connections simple and can accommodate multiple connections, keeping them completely dry and free from dust.
Spear & Jackson UK Ltd (Booth 10434) is a major UK gardening tool brand, comprising digging, cultivating, cutting and watering solutions. New at the show are Spear & Jackson's Razorsharp Multi Scissors.
Other British companies, including Haws, Hug Rug and Trimetals are represented on the Bosmere Inc booth.
Companies wishing to learn more about the comprehensive range of services offered by Gardenex to British exporters of garden and leisure products should contact Gardenex (The Federation of Garden and Leisure Manufacturers Ltd), the trade association that works on behalf of British companies to help its members increase sales worldwide
telephone:+44 (0) 44 1959 565995 or fax:+44 (0) 1959 565885
e-mail: info@gardenex.com or visit the Gardenex website on www.gardenex.com