Successful Kipster commissioned Smiemans to build a second location
Company: Smiemans Projecten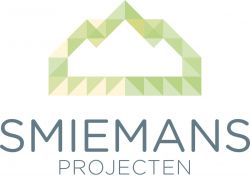 At the end of 2017, the most animal, human and environmentally friendly farm for laying hens in the world was opened. Since then, Kipster has won many national and international prizes. Due to the success, a new location will be built, this time in Beuningen. Smiemans Projecten, builder of innovative glass constructions, will start with the construction in the fall.
Kipster is an initiative of four experienced entrepreneurs, each with their own specialty. Thanks to innovative solutions, this largely glass building is the most animal-friendly and ecological farm for laying hens in the world. All white eggs, which are better for the environment, are purchased by Lidl and Albron, who also sell their meat.
The special farm with an area of 3,450 m2 simulates the natural habitat for laying hens as much as possible. The large glass facade of the building provides lots of daylight. With 1,160 solar panels on the roof, the eggs are climate neutral and smart filters reduce particulate matter by 90%. There is a lot of varied planting and supply of fresh air. The farm with a centre for education and information can be visited daily.