Smiemans is building once again a garden centre for Billig Blomst in Denmark
Company: Smiemans Projecten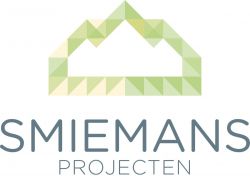 Developer Stender has commissioned Smiemans Projecten to completely renovate the recently purchased garden centre for Billig Blomst. After the realization of the new garden centre in Aalborg, this fast-growing retail chain now has an establishment in Næstved, a city south of Copenhagen. Here Smiemans starts building their new greenhouse of approximately 3,000 m2 in the spring.
Of this 3,000 m2 Venlo construction, an area of ​​approximately 2,100 m2 and a leg height of 4.5 meters is used as additional sales space. Fresh flowers and locally purchased fruit and vegetables are one of the unique points that distinguish the chain. This will be sold in a large cold room.
Next to the sales area, Smiemans is building a 8,5 meter high Venlo construction, which has an area of ​​approximately 800 m2 and is used as a warehouse. This height has been specially chosen so that various pallets can be stacked one top of each other. To ensure sufficient insulation and still get the necessary daylight in both constructions, sandwich panels have been chosen for the facades and the roof is provided with polycarbonate roof plates.