Cheshire Wholesale Plant Nursery with option of House
Company: Alexander Mackie Associates Ltd.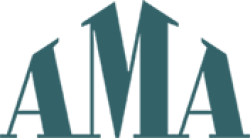 FOR SALE: Freehold wholesale plant nursery with option of large detached 3 bedroom house, 2 building plots and additional land located in Cheshire.

• Located close to affluent population areas and within circa 2 miles (4 minutes' drive-time) away from a major motorway junction.

• Comprehensive structures including a 12 bay glasshouse, polytunnels, and packing shed.

• Extensive external irrigated standing out beds, some of which have been newly installed at significant cost.

• Planning consent granted in 2017 for erection of two residential units and associated landscaping works on the aforementioned two building plots.

• Profitable business with turnover of in excess of £500,000.00.

• Nursery: circa 3.93 acres (1.59 hectares)

• House with Private Garden: circa 1.24 acres (0.50 hectares)

• Building Plots & Additional Land: circa 0.59 acres (0.24 hectares)

• EPC Ratings = House: 'E'

We are seeking the following guide prices:

Nursery & Business: £425,000.00 with the saleable stock to be in addition at cost valuation.

Detached Residential House & Private Garden: £700,000.00.

Building Plots: 1) £200,000.00 (To accommodate 3 bedroom bungalow & garden) and 2) £225,000.00 (To accommodate 3 bedroom house & garden).

To request a comprehensive sales information brochure; please reply to this advert or contact Alexander Mackie Associates Ltd. directly on telephone 01732 522222 or via e-mail at info@alexandermackie.co.uk quoting reference number 9199WN.