Agents required for Northern England and Scotland
Company: Greenkey Garden & Home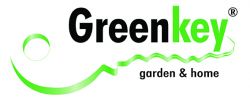 Greenkey Garden & Home Ltd are looking for sales agents to manage, develop and build on our existing customer base in Northern England/Southern Scotland and Mid/Northern Scotland.
Greenkey Garden & Home Ltd has an expanding eclectic product portfolio of quality products both in the Practical Gardening and Garden Decor market sectors.

Our primary business is with independent and medium size groups of Garden Centres, Country Stores, and Department Stores. Whilst the Practical Gardening range is stable and reliable, the Garden Decor range is more volatile and forever changing as fashions move.

We have good established business particularly in the Mid/Northern parts of Scotland and are seeking further development in all areas.

Good rates of commission offered to the right candidates.

Please apply including details of current principles.